Lucy Cup
Congratulations to the winners of the Lucy Cup, Handara's monthly medal that's held on the first Saturday of the month. In the dry season we tee off at Lunchtime and encourage members to stay over and enjoy the famous Handara hospitality together with a bonfire and maybe a barbecue. Many thanks also to the generous sponsors whose prizes make winning that much more special.
April: Sonny Naidoo; Sponsor Queens Tandor
May: Ross Macfarlane; Sponsor St. Regis Bali Resort
June: Alain Bronner; Sponsor Lakeview Hotel & Restaurant, Kintamani
July: Ian Wedding; Sponsor The Yak
The Lucy Cup is an Open tournament and all are welcome. If you're a scratch golfer or have never entered a tournament before, please come along and join in the fun.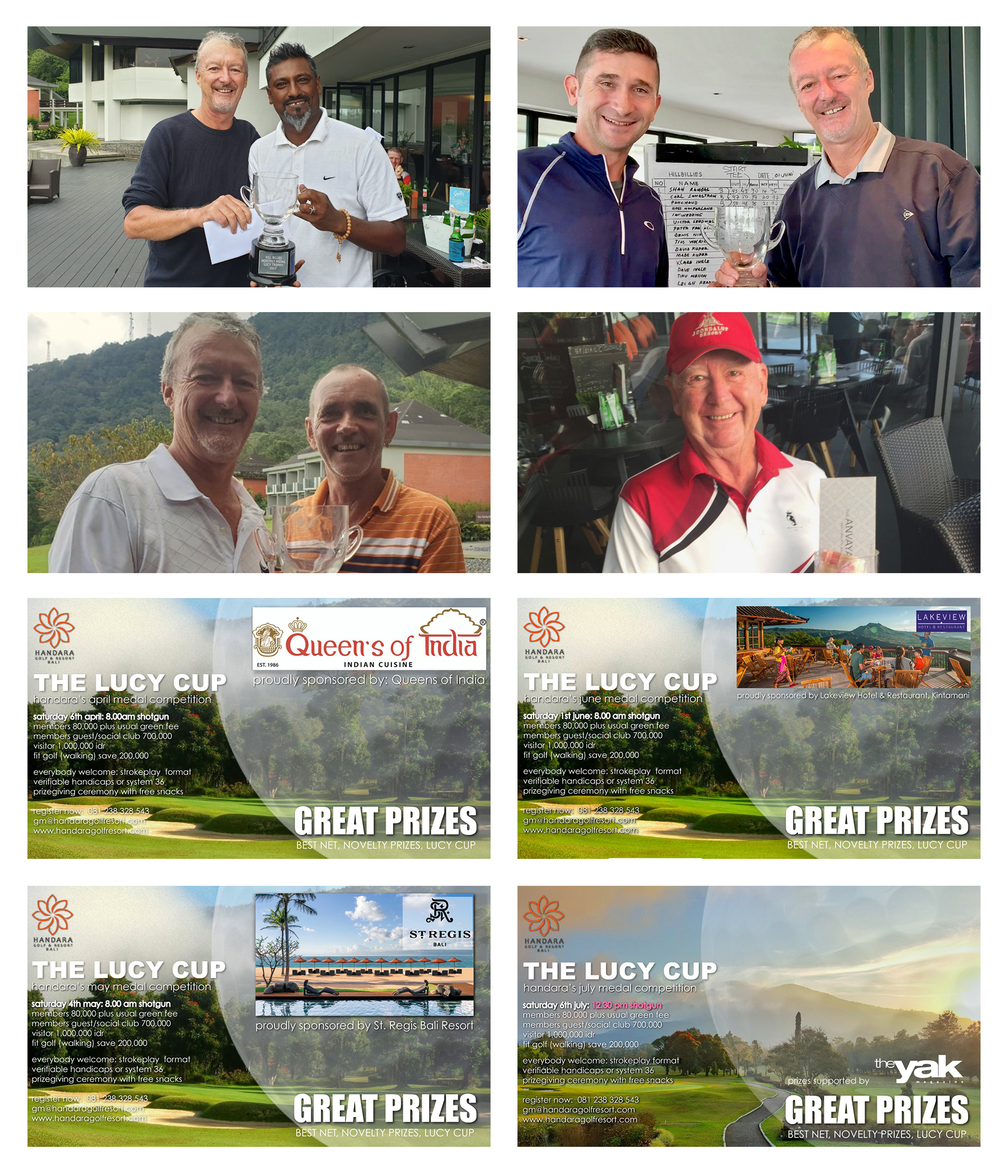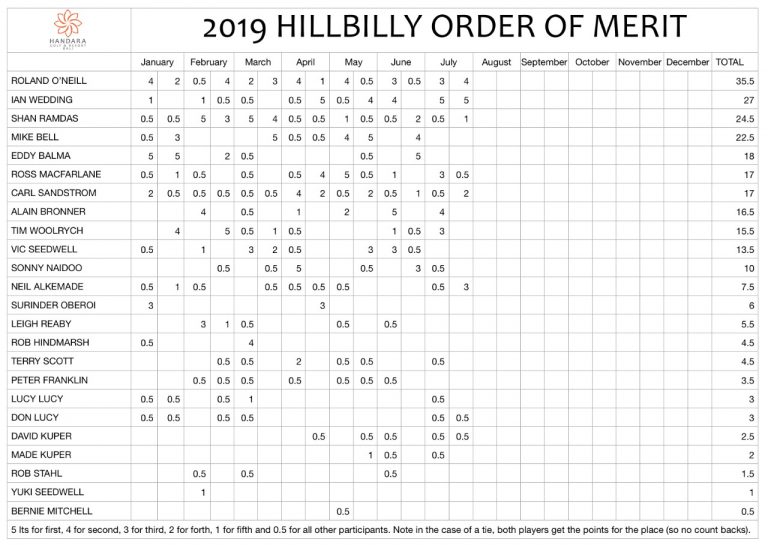 Order of Merit
The Order of Merit this year has been dominated by two me n. Firstly we had runaway leader Ed Balma and more recently by Roland O'Neill. The OOM is a measure of consistency and Roland has been just that, playing in every round and coming in the top 5 in ten of the 13 rounds to date. Can anyone catch the big man? Watch this space as the season unfolds.