RYDER CUP
The end of September featured a long awaited Golf event, the bi-ennial challenge between the best Golfers in the United States and those of Europe. As ever, the Americans look stronger on paper but struggle to take that advantage to the fairways. Based in Paris, the course was laid out with accuracy rather than length in mind and the Americans took the bait, landing more often than not in the challenging rough. The consequent European victory was observed and celebrated by a cheerful group of Handara Golfers who took advantage of a special stay and watch offer put out by the club. As Indonesia television once again didn't show the tournament, the option of streaming was employed, and although not 100% reliable did give us a great flavor of the amazing atmosphere over in France.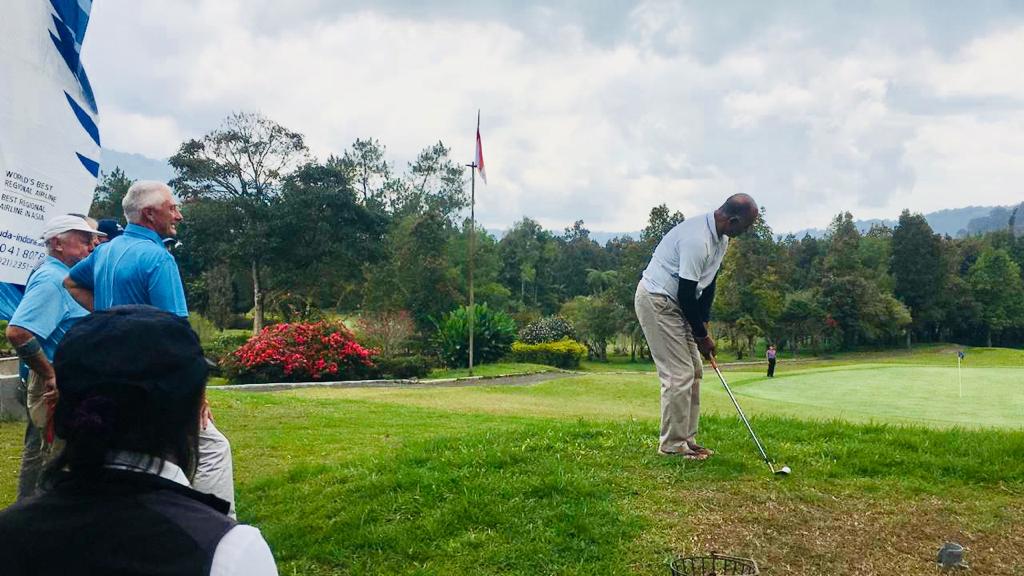 To celebrate such a fun weekend, a new chipping contest was launched. All those with the required 50,000 IDR entry fee were welcome,  and the challenge was to chip from the barbecue area to nearest the pin. Three balls, a borrowed sand wedge and a sharply downhill pitch onto a front pin made it a real challenge. Pak Aru won the money and Kindly donated his winnings to the kitty where it was promptly turned into a case of cold Bintangs. A generous gesture (thanks Aru) marked a fitting end to a super weekend.
Selamat Les Blues
AMAZING 67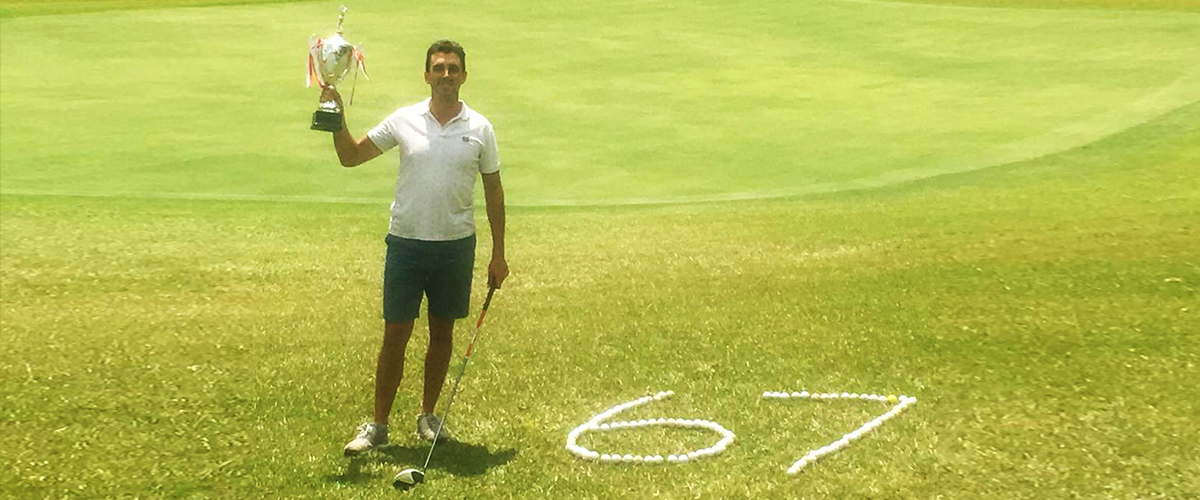 On the 26th of August, Par 5 member Charlie Ryals playing off 4, shot seven under his handicap. Out in 33, back in 34 his round featured 9, yes that's nine birdies making a course score of 67. Whilst not the course record (that's 65) it's the best round that's been shot at Handara for many a year. Congratulations Charlie!!!
ROB PEETOOM GOLF TOURNAMENT
For the second year, Rob Peetoom, Bali's most famous hair and beauty expert held his Golf Tournament at Bali Handara. A great turnout and super weather was present to see Charlie Ryals (yes, that man again) romp home in first place with a gross 72. Well done Charlie, can you give us mere mortals a chance, now and again. 
For those who need some help in the Hair & Beauty area, Rob has branches in Petitenget & Beachwalk Mall and would be delighted to help you out.